Our philosophy is to work with you, the owner, in the best interest of your animal. We understand that vets need to be able to listen and communicate, as well as to be good surgeons and medics.
Get in contact
Our Surgeries
We're very proud of our team of 7 vets, 12 nurses, 7 receptionists, practice administrator and Toad (our small animal secretary). We work over our 3 surgeries, and some of us pop up in more than one!
For the pet who has everything…
The Culverden Health Plan
Plan your animal's routine care and save money
The Culverden Health Plan is designed to give you:
Reassurance that you are doing the best for your animal.
Monthly budgeting for vaccination and parasite control.
10% discount on our range of services, including neutering and dental work.
Regular checkups with our vets.
Free nurse clinics.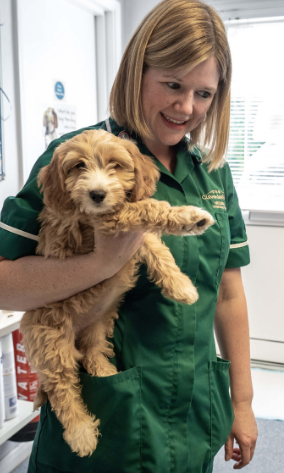 We understand that life is busy so feel free to register your animal with this form.
One of our team will be in touch, and we look forward to meeting your pets soon.
Please note appointments can only be booked 2 working days in advance
You can also request an appointment for your pet online – please note this is a request and not an actual booking, our team will contact you to confirm an appointment time. In the case of an emergency, please call the surgery immediately.
Repeat prescriptions can be made online via the form below.
Please note: Repeat prescriptions requested here may take up to 48 hours.
For urgent requests please call the surgery directly.